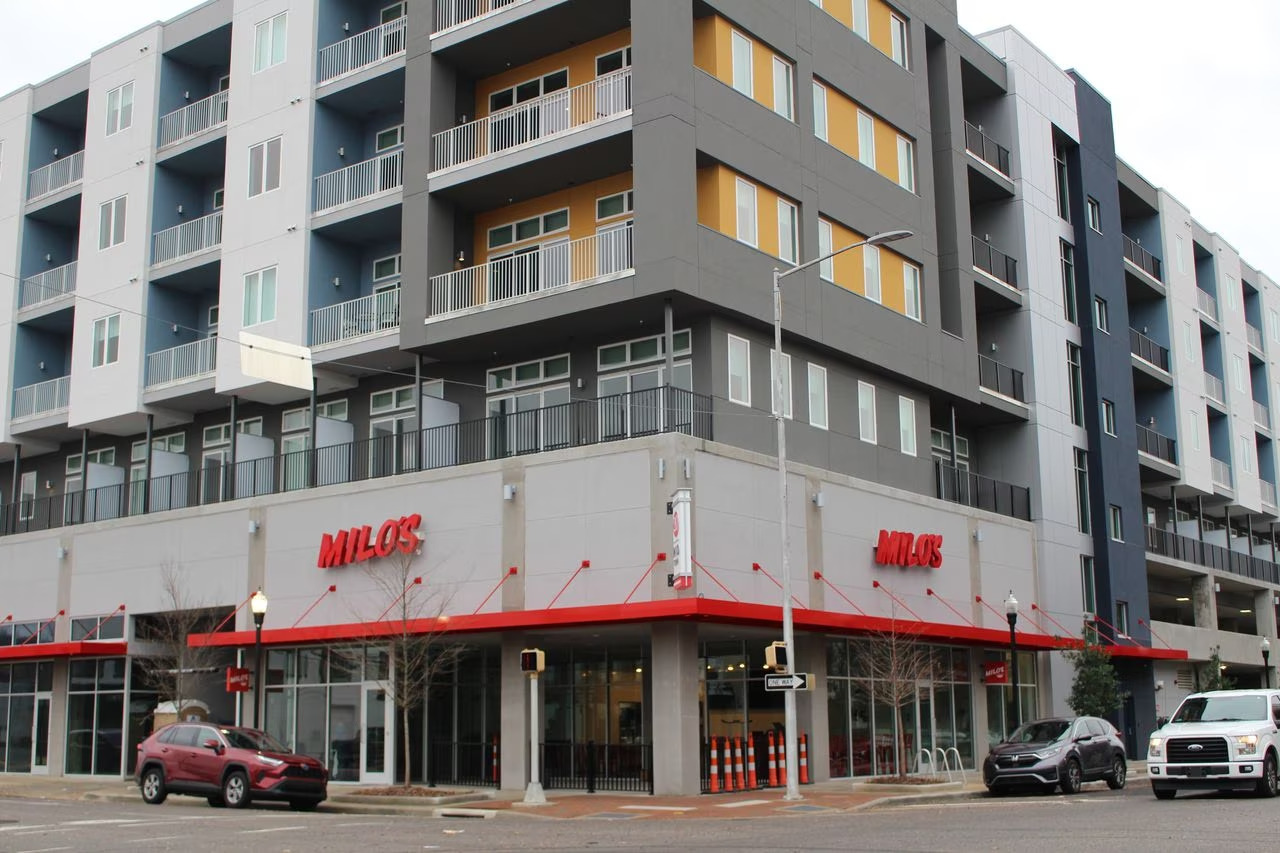 Milo's Hamburgers is coming back to downtown Birmingham next month.
The chain's newest restaurant, located on the corner of 21st and 2nd St. South in 20 Midtown, will open Feb. 15.
The newest Milo's will have 44 indoor seats and 24 seats outdoor. The location will have a drive thru, and customers will be able to access it from all four streets surrounding the building – 21st, 2nd, 20th, and 3rd.
There is also a parking deck above the restaurant that can be accessed from 21st St. South.
In addition, the location will have a designated online/app pick up area inside for those who need to order ahead. Delivery through DoorDash will launch shortly after opening.
Milo's plans to celebrate the grand opening with three days of giveaways.
The first 100 customers each day will receive a coupon for a free menu item along with – Milo's Bottled Sauce on Day 1, a Milo's saltshaker on Day 2, and a Milo's tumbler on Day 3.
Known for its signature hamburgers, Milo's opened a Clanton location last October.